Clothes are the first way of communication with the outside world, they are the reflection of ourselves. And above all, it reveals our personality. The colors of our clothes send very precise messages, just like the colors in advertisements. The choice of the color of our clothes is not insignificant. It influences our behavior throughout the day as well as that of the people around us. Our clothes serve as a signal to others, telling them who we are. When we get dressed each morning, we tell ourselves who we want to be and how we hope to feel, the color being an essential element.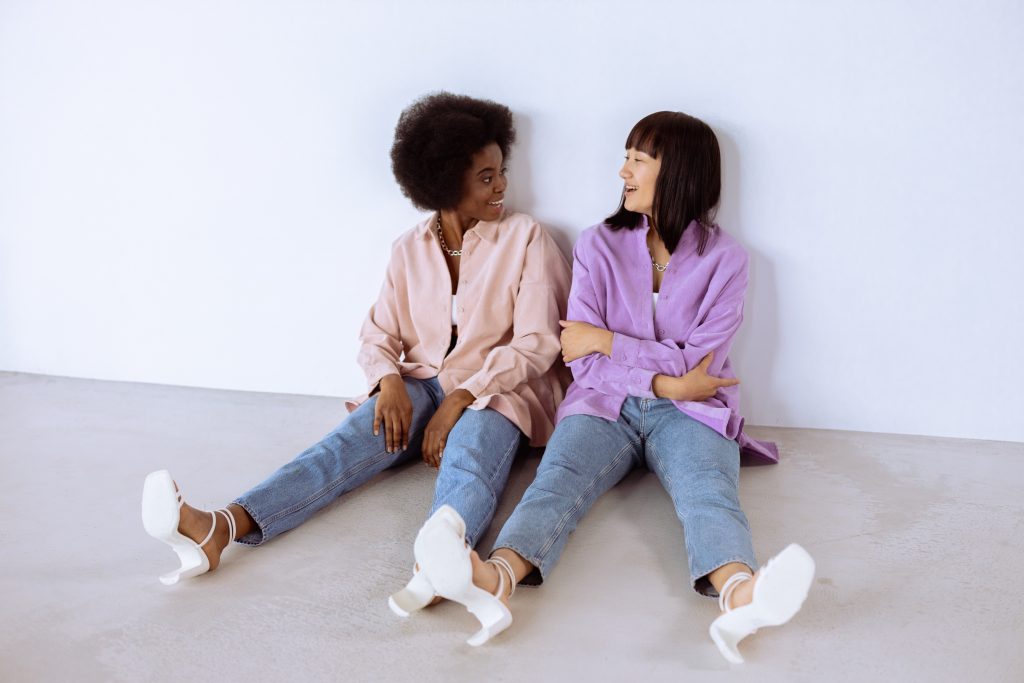 It is therefore interesting to know the properties of color. It can help you achieve the goals you have set for yourself. It is thus necessary to choose your colors wisely. I recommend that you identify your seasonal color palette (spring, summer, autumn or winter) in order to choose the right shades of color that match your personality.
So how do you figure out which colors are right for you? Start with the basic knowledge of "warm" vs. "cool" and "muted" vs. "vibrant" tones. Then start experimenting! The specific meanings used by color therapy and color psychology may not apply to everyone, but they are a great place to start.
Green and blue hues (often called "cool" colors) can help provide a sense of calm. Similarly, reds, oranges, and yellows (or "warm" colors) can boost your mood. Each of these colors takes on a different meaning when separated into different shades. Muted or lighter shades can invite a calmer, softer attitude, while bolder hues can bring out more energy in an environment or your home.

Take a look through your wardrobe and see what emotions come out of each color. Experiment with different activities such as work at the office, sports, dating, meditation… Through trial and error, you can find the right combination for your moods.
Red
Red is well known as the color of power and passion, but it is often a contradictory color, and it tends to bring out strong emotions at either end of the spectrum. Some cultures use red to signify prosperity, while in others, the color evokes danger. It's a color that is quick to notice, evoking attention, energy, and excitement.
Wear red when you want to feel bold. It can help you stand out in a crowd and makes a strong impression on a first date.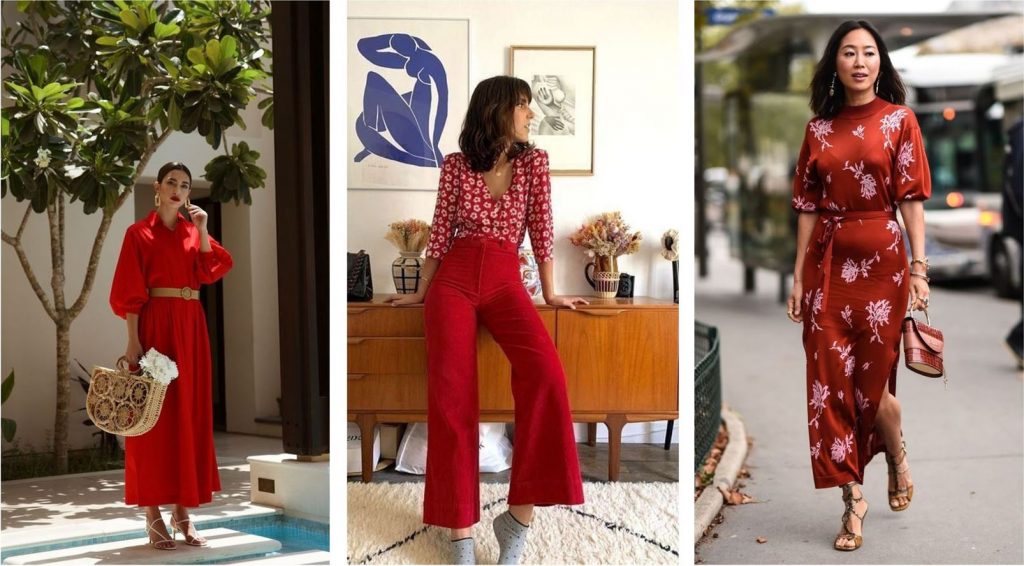 Orange
Orange is a vibrant color that attracts attention. We associate it with energy and enthusiasm. This color is joyful, warm, creative, and attractive. It can bring joy, especially if you love the changing leaves and the autumn season. Orange always brings a "fun" atmosphere! That's why creative and jovial people often wear orange. Research has shown that orange increases oxygen to the brain, has an energizing effect, and stimulates brain activity.
Wear orange when you want to feel outgoing. Many people suggest wearing this color when you are exercising or participating in group physical activities.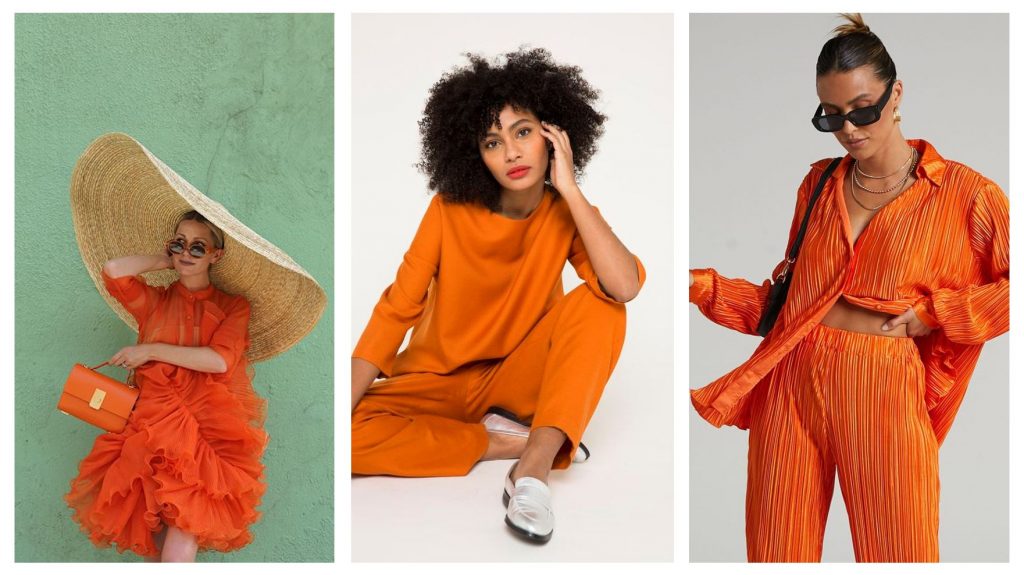 Yellow
We are used to seeing yellow signs and signals to get our attention and communicate useful information. At the same time, we associate this color with the sun, which brightens our lives, warms our skin, and gives us energy through the all-important vitamin D.
Wear yellow when you want to feel happy. It's hard to feel sad when surrounded by this bright hue, which is why we so often associate this color with spring and summer. It's the perfect color when you need a little boost!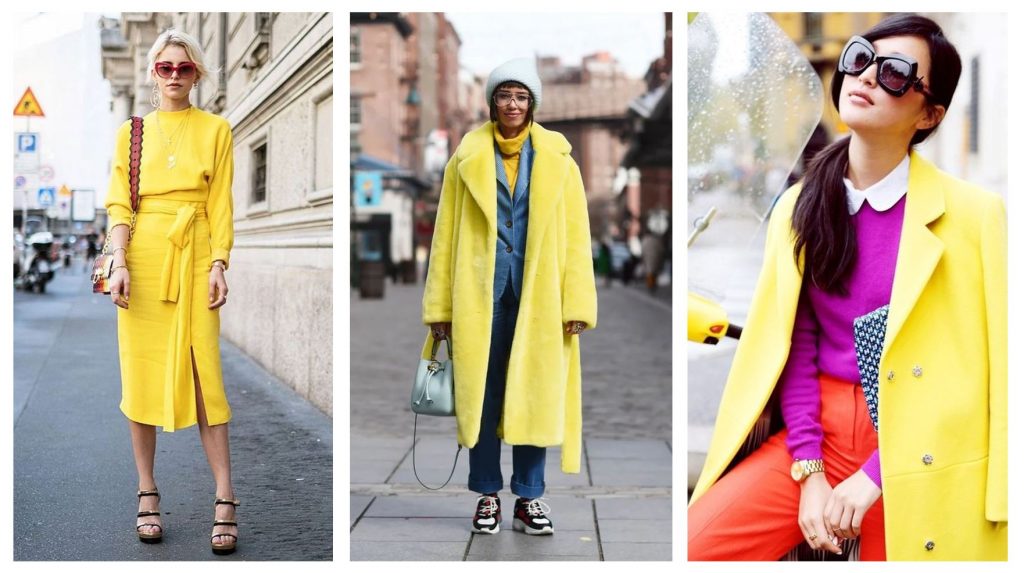 Green
Green can provide a sense of calm and security. This color has also symbolized fertility and luck for a long time. According to a study conducted by the University of Amsterdam, green allows the wearer to radiate a good mood and transmit it to others.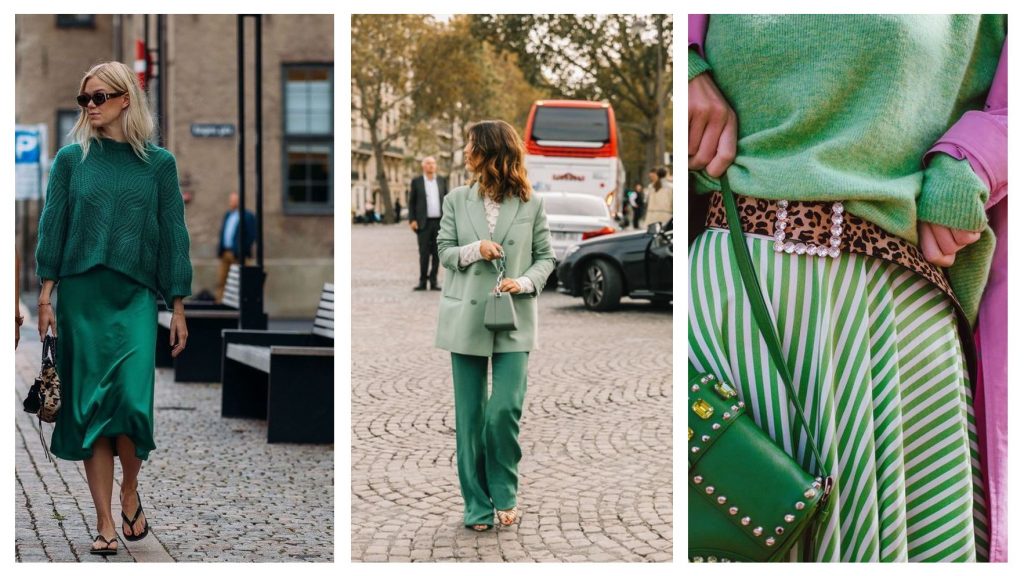 Blue
Blue is the color of the sky and the ocean, two parts of our world that are constant. For this reason, wearing blue communicates loyalty and stability. It can help us and those around us feel calm. Studies show that blue is the best color to wear to a job interview because it conveys trust.
Wear blue to feel confident. This color may have the ability to calm anxiety, making it a great hue for work or presentations. Blue can also be a comforting color in stressful situations.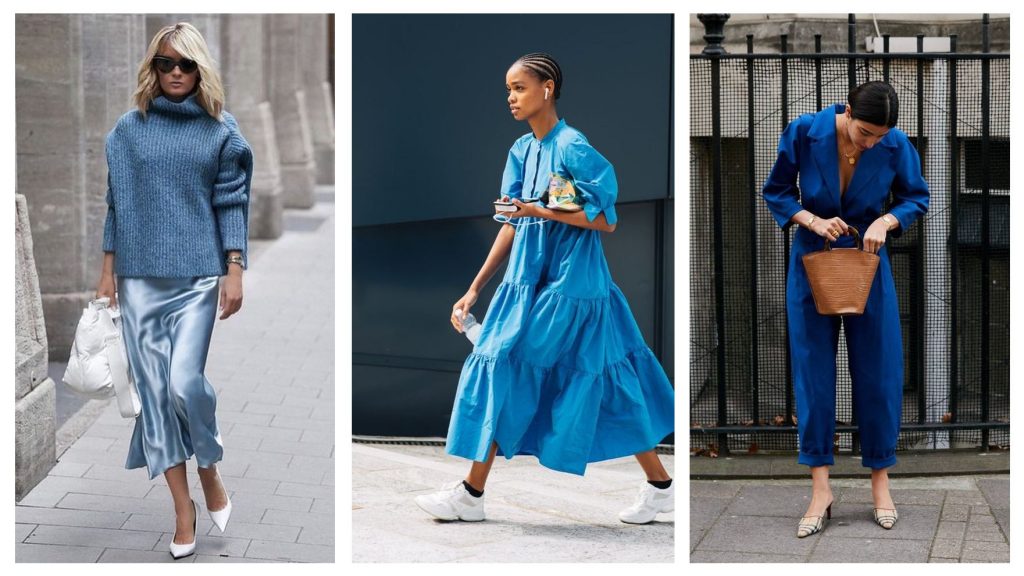 Purple
Purple has long been associated with royalty and wealth, as it was expensive to obtain (it was made from a rare shell found only in modern Lebanon!) Today, this color is also associated with mystery and whimsy. According to studies, people who wear this color tend to be relatively emotional and sensitive.
Wear purple when you want to feel unique or special. Like red, this color will make you stand out.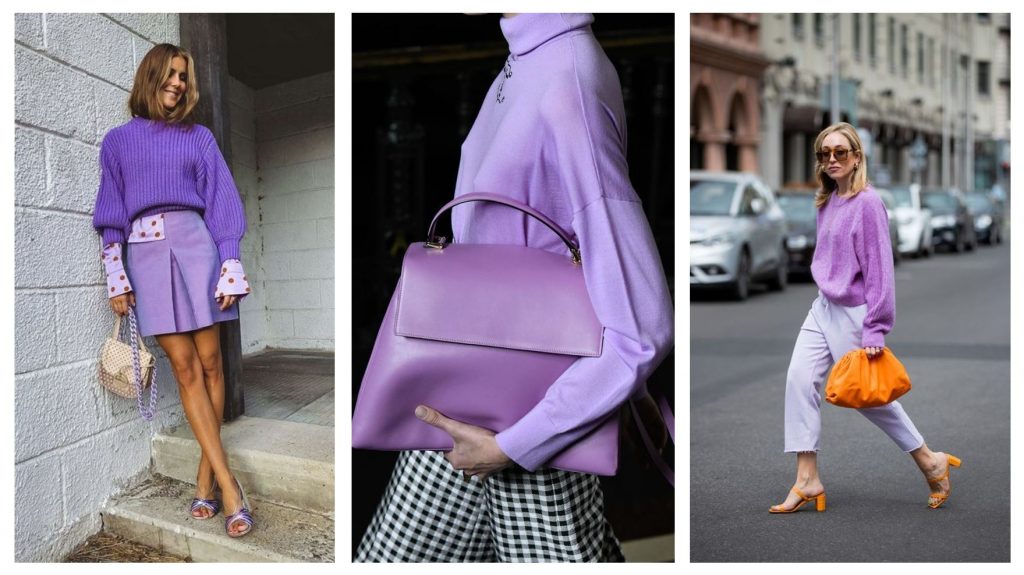 Pink
It is a color that corresponds to romantic, optimistic people and has real calming virtues. Over time, pink has become intimately linked to the feminine and is generally associated with softness and compassion. However, in the early 20th century, pink was considered a "strong" color and therefore reserved for boys, until the roles were reversed decades later. Since this color is a blend of red and white, pink can connect to both masculine and feminine energies, despite gender stereotypes.
Wear pink when you are looking to connect. This color offers a sense of freshness and playfulness, but it can also bring depth as you interact with it. Bring pink out of your closet for special romantic occasions or celebrations with loved ones.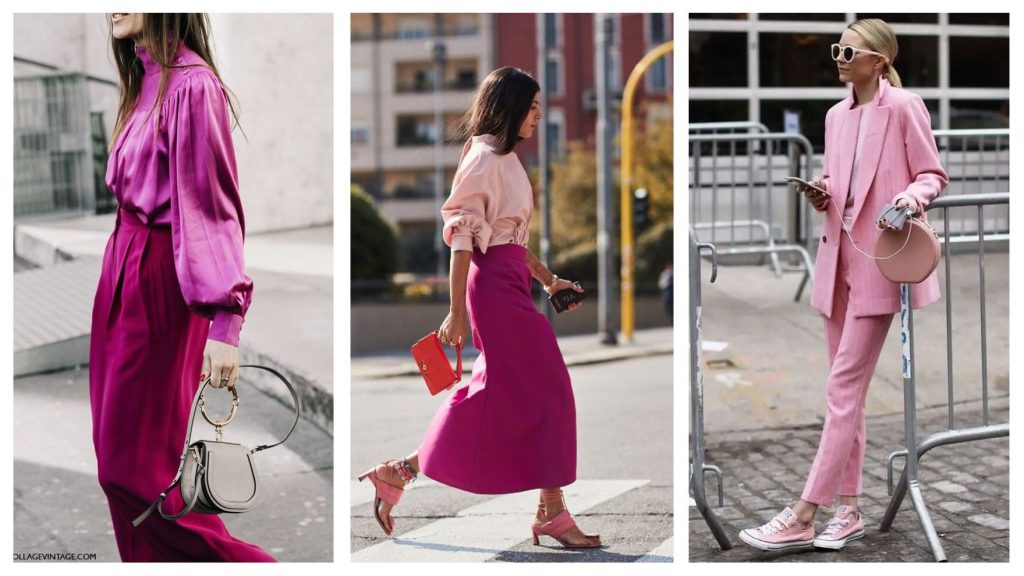 Brown
Brown is associated with nature, and therefore brings a sense of security. A warm tone is solid, as the ground beneath our feet, but can appear depressing or "dull" in large quantities. A person who wears brown often exudes peace and stability.
Wear brown when you need quiet or a moment to slow down. This color can be wonderful for a lazy evening or weekend afternoon. Brown is also perfect when you are looking to immerse yourself in nature instead of standing out. You can also use brown as a base to bring out bolder colors.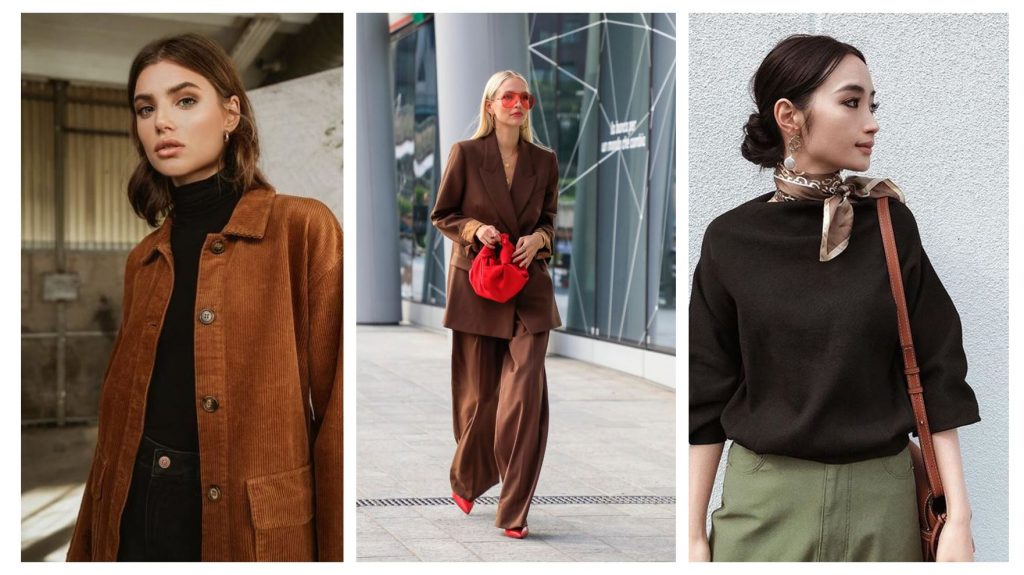 Black
Black absorbs all the light in the color spectrum. This absorption of all colors can be seen as a show of strength and invoke boldness, or it can be seen as a lack of color and trigger sadness. Black can be a way to hide sensitivity. Black is also an indicator of seriousness and prestige. Black does not scream affirmation like red, but it can easily intimidate others. However, if this color does not suit you, it will tend to absorb your good energy and you will look dull and tired.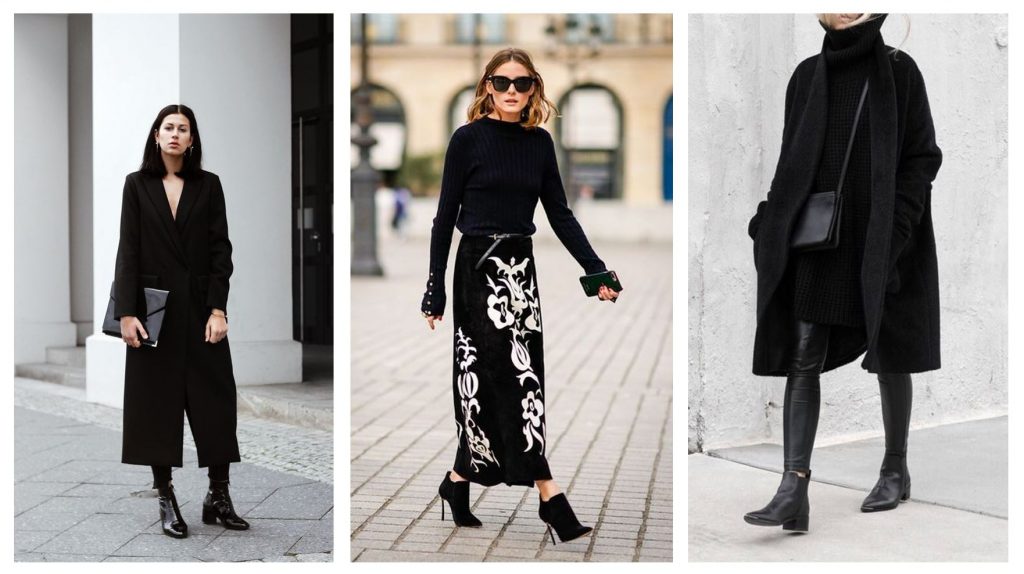 White
Another color that contains seemingly contradictory meanings, white can be associated with innocence or purity in many Western cultures, while it often symbolizes death in some Eastern traditions.
People who often wear white are generally optimistic and organized. We are often more likely to wear white when we are moving into a new chapter in our lives, it conveys a sense of newness.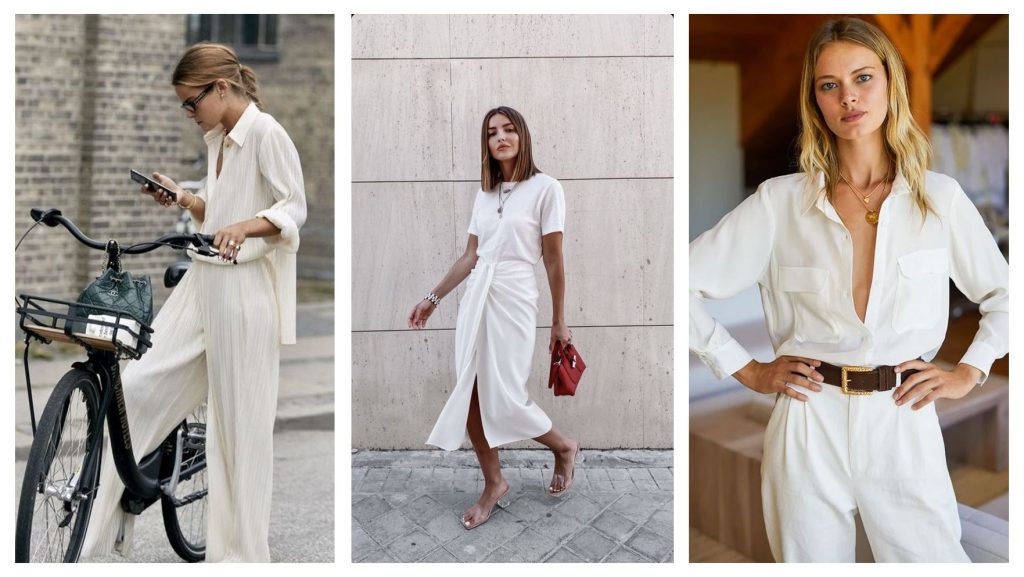 Grey
Grey is neither light nor dark, it is a neutral color. People who wear a lot of greys tend to want to hide part of their personality. Grey implies that people are passive, uninvolved, and lacking in energy. Grey is also a symbol of tranquility and maturity. However, a person who wears a lot of greys can be more difficult to discern.
If you like wearing grey, pairing it with a brighter color like blue can help offset the negative effect.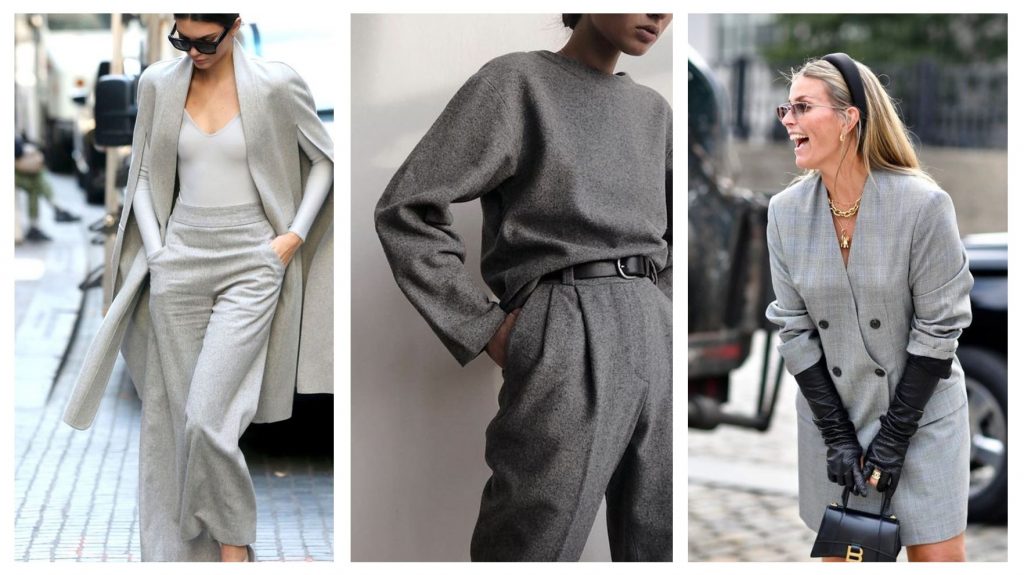 In short, wearing this or that color shows that we wish, consciously or unconsciously, to show a certain aspect of our personality. Of course, the interpretation of colors varies according to cultures and probably according to individual perceptions….