With a background as a philosopher and socio-anthropologist, and after 10 years as a human resources specialist, Astrid had the desire and ambition to help women reveal their strengths and personality by using clothing as a playful and powerful tool for emancipation. In 2018, Astrid launched her image consulting business to put her expertise at the service of others and combine her passion for styling and personal development. She completed a certification as an image consultant in Brussels and participated in 2019 in a Fashion Design program at the European Design Institute in Florence.
I had the pleasure of interviewing Astrid and asked her 10 questions about color and styling.
Enjoy the reading!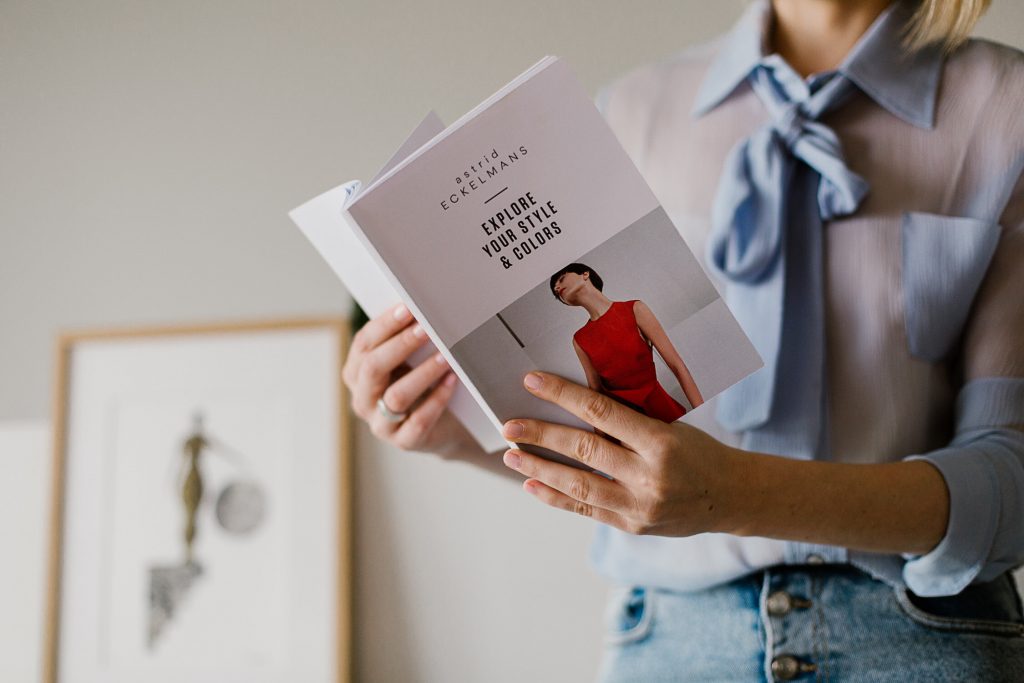 Welcome, Astrid! Here are 10 questions for you:
As a stylist, when you get dressed in the morning, what do you focus on?
My outfits are often ready in advance! I think of the combinations beforehand and display my clothes on a rack, to save time and have more clarity when I get dressed in the morning. And depending on my schedule, I put on comfortable pieces to work and to move around easily or dress up if I want a more sophisticated style. I always pay attention to the combination of colors so that they are harmonious, adding a colorful and bright detail (a jewel, an accessory,…) to bring a touch of sparkle and personality to my style.
Can you describe how you usually work with a client? What are the process steps?
Depending on the needs of my clients, I meet with them between 1 and 4 coaching sessions. During the first meeting, we discuss their motivations, their personal context, and the difficulties or questions they have about their clothing style. Most of the time, they make an appointment when they are going through a transitional period in their life and want to change! They also receive a questionnaire to complete in preparation for the first session. We then work on several themes, colorimetry, morphology, and materials to compose a style that suits them. I help them adapt their dressing to their personality to feel confident and simplify it to gain serenity and well-being. I also organize group workshops and duo coaching which are very enriching interactive moments where we learn to know ourselves better in order to live better with our clothes.
Do the colors we wear have an active impact on our state of mind or are the effects more subliminal?
Colors are not only aesthetic qualities… they have the power to reveal our personality. They have for me a real energy, which makes us feel good or on the contrary pulls us down according to those which one carries. They obviously contribute to our well-being. In my practice, this is something I observe in every color analysis. By applying very different color tones to my clients, they feel how certain colors enhance them and others completely erase them. I also work on the symbolism of colors, on what they tell about our history and what we live more internally. The links can be very powerful, and wearing certain colors can create unsuspected positive emotions. Knowing your colors brings a real change in the way you feel thanks to this beautiful energy that our clothes bring us.
Since determining the best colors to feel happy is perhaps more complex than understanding what works best for one's skin tone – how can a person at home find the best colors to wear for their own fulfillment?
There is a difference between the colors we like to look at (on someone else, on a painting, in interior design, …) and the colors that suit us from a clothing point of view. And that's where the confusion often comes from. I would say to follow your intuition, and take a few moments in front of the mirror to ask yourself the question: "Do I really feel good in this outfit? Do I like what I see? If there's any doubt, it's probably not quite right.
What is your seasonal palette and what colors do you like to wear? How do they make you feel?
My color palette is Summer. These are the so-called "cold" and bluish colors. I have always loved blue, especially the deep midnight blue, in which I feel strong and very grounded in. So when I discovered my palette years ago, I wasn't surprised! I don't wear many different colors, especially the berry-like tones (fuchsia, raspberry, lilac) that make me feel alive and feminine, even in a touch. I often wear denim and icy blue that brighten my complexion when I haven't slept much. I've had a lemon yellow bag for the past 10 years, which really gives a bright and cheerful look when I wear, for example, a simple pair of rough jeans with an oversized white blouse.
Does a personal seasonal palette change with age?
The palette does not change because our skin tone (golden or silver) does not change with age. However, I have observed a change in a Spring woman who became an Autumn woman as she aged. The very fresh colors that looked good on her when she was younger were not so great nowadays. I advised her to wear colors in the same ranges but more intense, in which she felt much better.
If you could give one piece of color advice to your clients, what would it be?
Wearing a monochromatic outfit is the most effective and easiest way to wear color when it's hard to match: one color, top to bottom. A suit, a plain dress… elegance guaranteed.
What are some common mistakes people make when it comes to wearing color?
There is a tendency to wear very different colors on top and bottom (e.g. black pants with a light top), which is not always very flattering to the body. This "cuts" the body in half, creating two volumes visually, which can widen the shape without wanting to. I would advise not to accumulate too many different colors and to wear similar tones for more harmony. Rely on colors as a touch or for your accessories if you are afraid of making a mistake. For me, the less you do, the better!
Five instant ways to look and feel great?
Take care of yourself, sleep well, to have a fresh complexion and energy.
Less is more: elegance has nothing to do with excessive sophistication.
Prioritize natural materials (cotton, wool, silk, cashmere,…) because our clothes are our second skin.
Sort your wardrobe regularly to keep only the pieces you really like 100%.
Follow your intuition and don't want to look like others!
If you could encourage people to adopt one thing about color, what would it be?
Color is what creates emotion, even before talking about shapes or cuts. It's what the eye sees first when you walk into a room and gives life, character, to a style. Wearing black or gray every day is the best way to go unnoticed and fade away yourself. And you can end up losing the taste for dressing. The color can be worn subtly for the most introverted, and more assertive for those who like to increase the color slider. Everyone can find a way to express their personality. In fashion everything is possible, and that's what makes it a wonderful way to express yourself.
Thank you very much Astrid for this great chat and enrichment!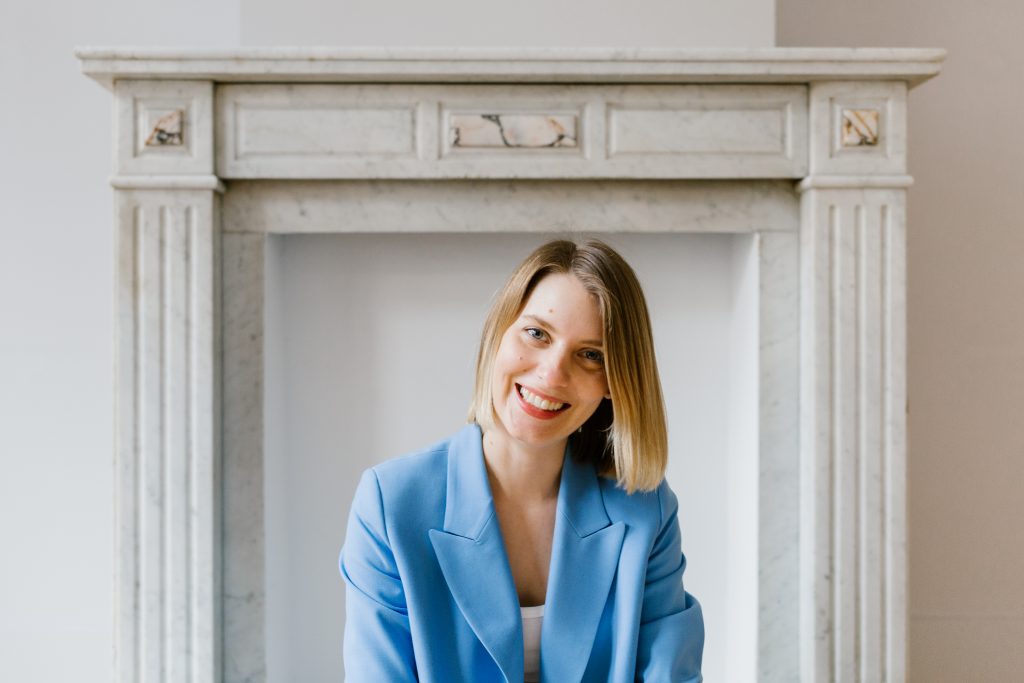 Would you like to know more about Astrid and her services?
Click here to find out more.