In this article I will share with you some good Design & Food spots in Lisbon, an inspiring city in which I stayed for 2 weeks.
Lisbon is not only an important source of design, art, culture and gastronomy, but also a dynamic city that is constantly refreshing and modernizing itself.
Beautifully situated on a series of hills descending to the great Tagus River, Lisbon is one of the most picturesque cities in the world. Unexpectedly beautiful views can be seen at every turn of its colorful and picturesque streets, and especially from the strategically placed viewpoints or terraces atop each hill. The city has an unpolished and seductive appearance; an effortless beauty with captivating details like cobblestones, tiled facades and pastel-colored buildings that blend together to give it a singular atmosphere not found in so many other cities.
I stayed in the Chiado district. Chiado and Bairro Alto are old neighborhoods of Lisbon that are full of small cafes, colorful houses and small trendy stores. You'll find narrow cobblestone streets, large squares and a joyful mix of locals and tourists.
Lisbon is a city of walking and you will not be missing a step. Between the charming hilly cobblestone streets and the beautiful river views, you'll definitely want to pack some good walking shoes!
I got lost in the Alfama neighborhood, and I loved it and recommend it. The Alfama neighborhood is one of the most charming (and oldest) in Lisbon. Wander around aimlessly and you'll be surprised by the old churches, people, atmosphere, stores and cafes. Observe the Portuguese culture, the narrow streets and the charming wrought iron balconies.
Here are some design & food addresses you should try:
DESIGN & FASHION
A VIDA PORTUGUESA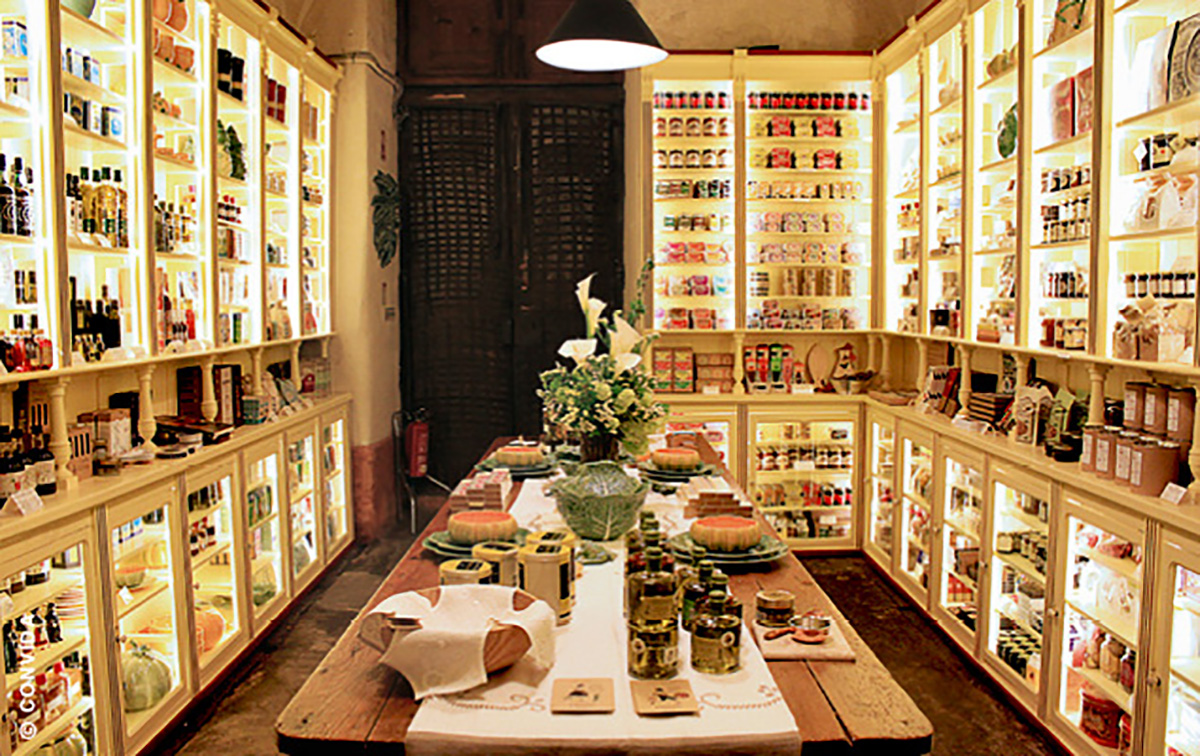 Occupying a former perfume warehouse (David & David) in the trendy Chiado neighborhood, this singular store has ensured the survival of many Portuguese traditions.
"Vida Portuguesa was born with the desire to make an inventory of the brands that have survived over time, the intention to revalue the quality of Portuguese manufacturing, and the desire to reveal Portugal in a surprising way."
A Vida Portuguesa is the cutest little setup. It has the whole vintage farmhouse style down to an art and they use such a refreshing color palette on their home goods. Over the last few years, Vida Portuguesa has been searching for products created and manufactured in Portugal, from the north to the south. It's a place to remember your childhood, relive the past, and contemplate the future of everything that is still well done in Portugal – and you'll see that there's a lot of it too. It is difficult to list everything that you can find in this space. You'll find more than 1,000 originally packaged products, including candies, tea, coffee, sardine cans, cookies, soaps, pencils, mugs, jewelry, toothpaste, ceramics from the Bordalo Pinheiro factory and traditional woolen blankets from the Alentejo… The products have been made for a long time and have kept their original, beautiful and childlike packaging until today.
If you've never been, you must go!
A Vida Portuguesa – Rua Anchieta 11 – 1200-023 Chiado
LOST IN INDIA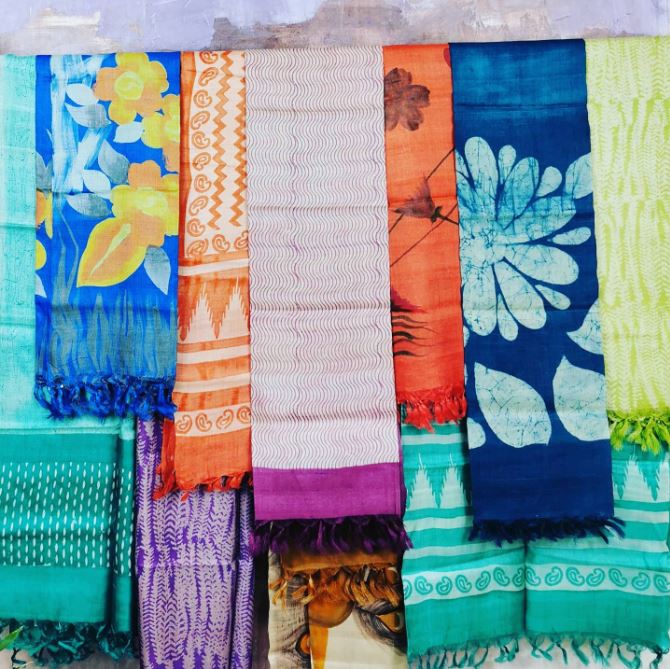 Lost In is a boutique and restaurant with a colorful interior and a bohemian feel with the aroma of incense and silky batik imports from India. Beautiful scarfs, tunics, dresses, shirts, jewelry, and other small handmade knick-knacks tempted me to purchase some of the most unique souvenirs so far. All the products are handmade, some older and rarer than others.
But Lost In is more than a boutique – it connects to a bar and restaurant. If you walk through the store to its back, you may enter their outdoor terrace which offers a grand view of the city below. With a continuous Indian theme, you can enjoy lunch surrounded by Indian furniture, murals, sculptures, and a canopy of colorful textiles.
Words of the founder: "My heart belongs to India
I am passionate about India, its colors and textures, and its contrasts!
the smell..the noise..the nice people…the traffic jams…the nature…the food…the colors.
My life is between here and there. One day I decided to merge the two worlds, bring to others my personal view of India due there are so many different India to discover."
Lost In India – R. Dom Pedro V 58 – 1250-096 Lisboa
CERAMICAS NA LINHA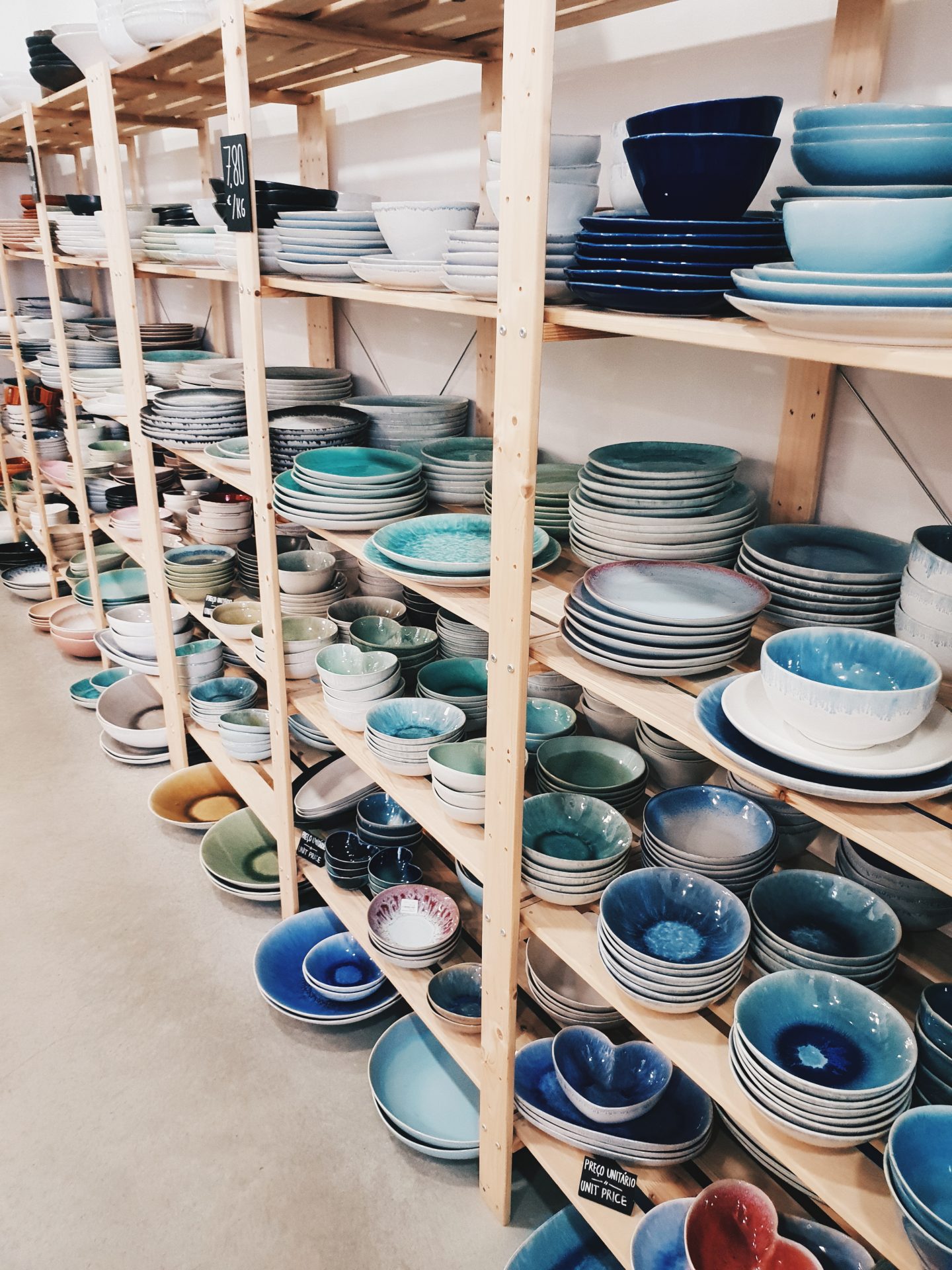 Cerâmicas na Linha sells authentic ceramics, not the cheap counterfeit stuff you find in most souvenir shops.
Cerâmicas na Linha buys its products from six different factories and it is the main reason they can offer such a large selection of ceramic goods. There is a lot of variation in their products. You can find Portuguese-made crockery of all colors, shapes, and styles by the kilo. Indeed, more often than not you simply pay for the weight of each plate. At the back, there's a second shop called Luza that stocks Portuguese-made ceramic brands including Bordallo Pinheiro and Costa Nova.
Ceramicas Na Linha – R. Capelo 16 – 1200-224 Lisboa
PARIS EM LISBOA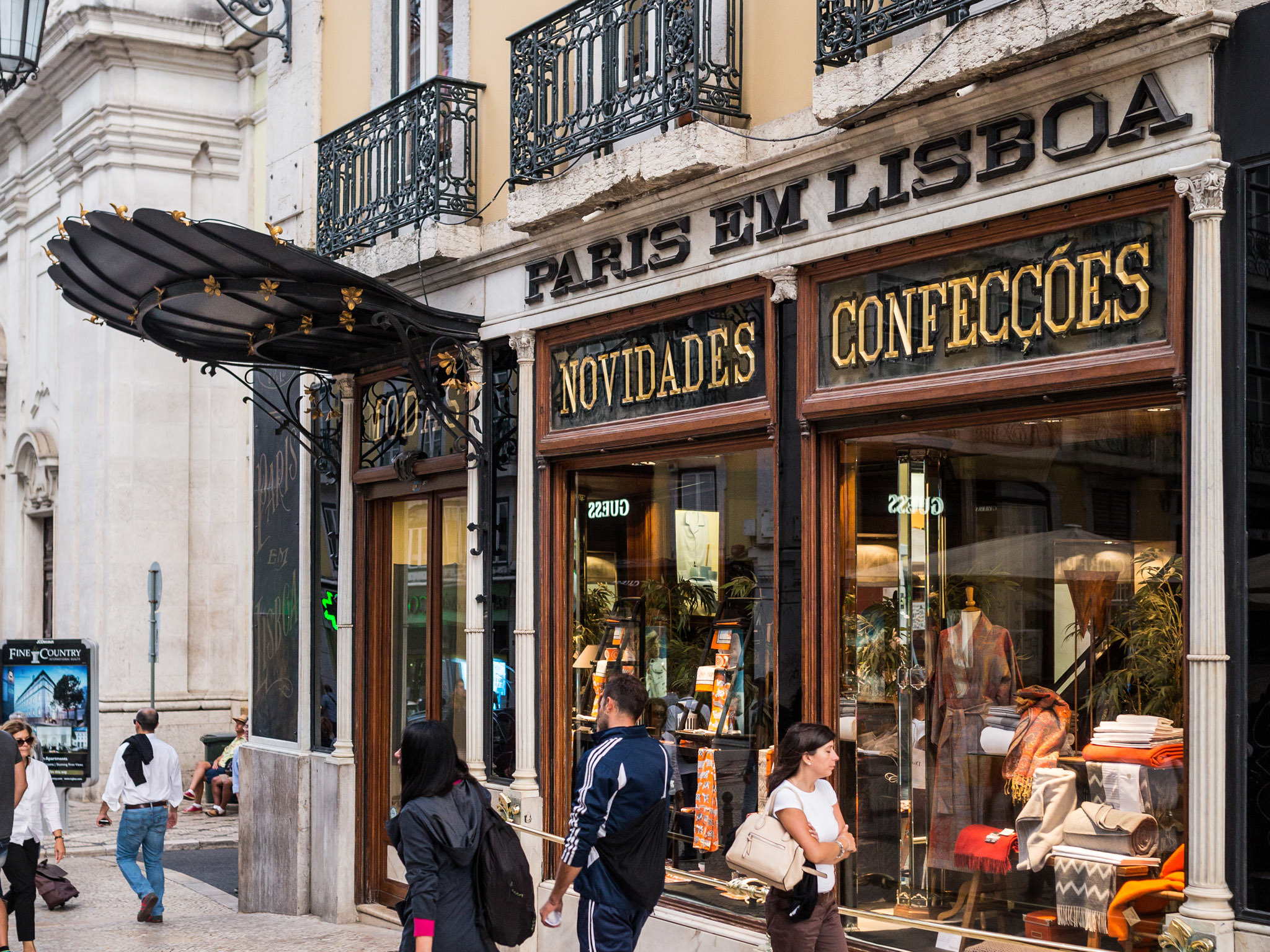 This high-end store was very inspiring to me, as I was looking for beautiful tablecloths and other table textiles for my photo shoots. The refined prints and the quality of the fabrics was very appealing. The price a little less 🙂 But it's worth going out of curiosity and the history of the place.
Located at Lisbon's heart, in Chiado, from the outside, looking at Paris em Lisboa is to go back in time through the 18th-century facade's architecture. With the stately wooden and steel windows, the engraved golden typeface, and the Art Nouveau iron awning sign there is the history behind that facade to be revealed and told.
The shop Paris em Lisboa, with more than a century since its opening, in 1888, brought Paris to Lisbon, by the time when Paris became the world's fashion capital and good taste.
Hence it soon became a success among "lisbonners" where fabrics, silks, embroidered, and fine fabrics were imported and reached high society and posh classes. Some years later, Paris em Lisboa became the official supplier of the royal family, under the reign of Queen Amélia. Originally was selling only the fabrics, but it soon expanded its products range to home wear, from the bedroom, kitchen, and bath to home scents and perfumes.
Paris em Lisboa – R. Garrett 77 – 1200-273 Lisboa
DCK BOARDSHORTS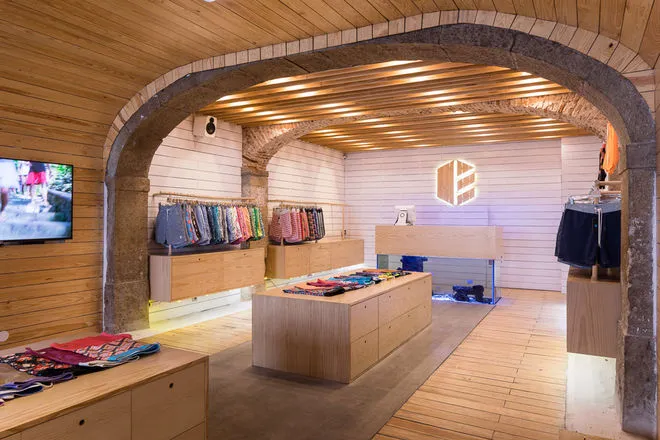 I share this address with you because I loved the design of this store. The wooden facades, the fine sand that runs along the walls, the "aquarium" desk, and the friendly staff. The products are very good quality with nice colors and prints, a label to support. Here is the brand story:
In 2009, three friends went on a trip to Bali, Indonesia, and noticed that there was a product in abundance that was very hard to find in Portugal, their home country – it was men's swim shorts. So they decided to bring home a bag full of these shorts, in which they printed a logo and quickly invented a name – it was the first letter of each of their names – DCK.
Over 70% of all materials used are recycled plastic, as well as biodegradable polyester made possible by Ciclo, and hemp production which uses 3x less water than cotton.
DCK Boardshorts – R. da Misericórdia 63 – 1200-271 Lisboa
FOOD
BAIRRO DO AVILLEZ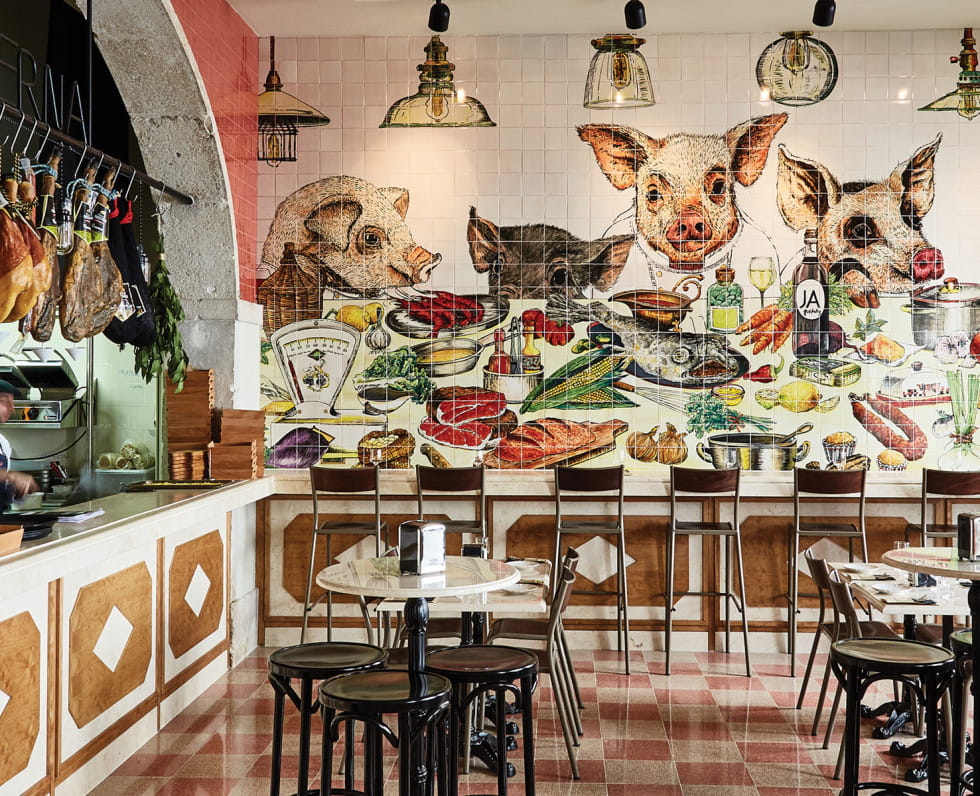 An address that my dad (a real foodie and design nut) recommended to me – and I loved it!
Right in the hustle and bustle of Chiado, Bairro do Avillez is a surprising, ample, and bright place of 1000 m2, signed by José Avillez.
An entire universe dedicated to the best flavors where you'll find a terrace, a Taberna (tavern), a spectacular Páteo, Mini Bar, where the music takes center stage, and Pizzaria Lisboa. Brightly tiled walls painted with foodie images set the scene and laidback dining is key.
This is a place dedicated to creativity and the best Portuguese flavors.
Inside, the space is divided into two main areas: on one side, there is Taberna (the name for Tavern in Portuguese), a Charcutaria (the name for charcuterie, in partnership with Manteigaria Silva), and Mercearia (Name for grocery, where you find some gourmandizes and kitchen-ware); and on the other side there is Páteo, that is organized in two floors. I highly recommend booking in advance!
Live music starts every Thursday at 10 pm; DJs from 10.30 pm on Friday and Saturday.
Bairro do Avillez – R. Nova da Trindade 18 – 1200-303 Lisboa
FAZ FRIO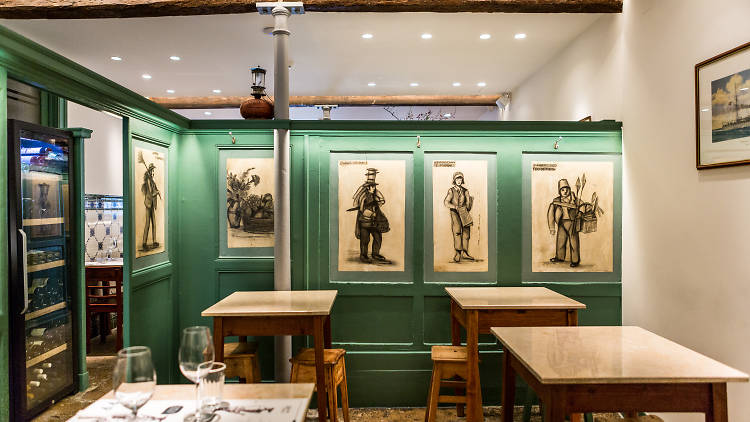 I had lunch with my love in this place, found by chance during a walk. A very great discovery!
This place is a Lisbon haunt with real history. Originally opened around 150 years ago, it's long played host to every kind of people, from sailors to intellectuals. A few years ago they did up the place and now it feels just the right side of modern – think shimmering classic Portuguese tiling, wooden bar stools, and bold pops of teal. The food has had a smart update too, but not unnecessarily so – the likes of codfish fritters with turnip greens and rice, or hare stew with rice, feel distinctly timeless.
Faz Frio – R. Dom Pedro V 96 – 1250-092 Lisboa
PASTELARIA BAIRRO ALTO HOTEL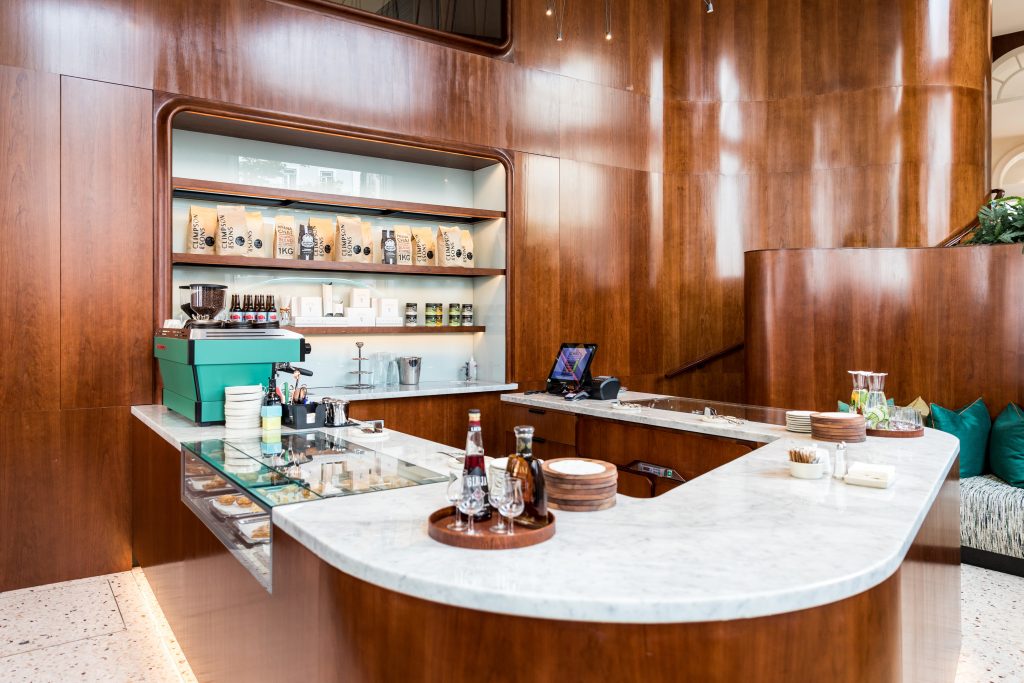 My favorite spot in the morning during my stay, this patisserie-cafe was located right next to our apartment. I have never tasted such a delicious almond pastry ( picture )! You can't miss this masterpiece, slightly salty. And the interior design is just amazing.
The cozy mini-pastry shop PASTELARIA on the ground floor of the Bairro Alto Hotel with an amazing view of Luís de Camões square (I'll tell you about the hotel later in this article), invites you to taste the most popular national Portuguese sweet and savory delicacies and pastries.
The assortment of PASTELARIA is small, but each pastry piece created by the hotel's Pastry chef Maria Ramos is made with love and in accordance with traditions.
Pastelaria Bairro Alto – R. do Alecrim 129, 1200-213 Lisboa
O BOTECO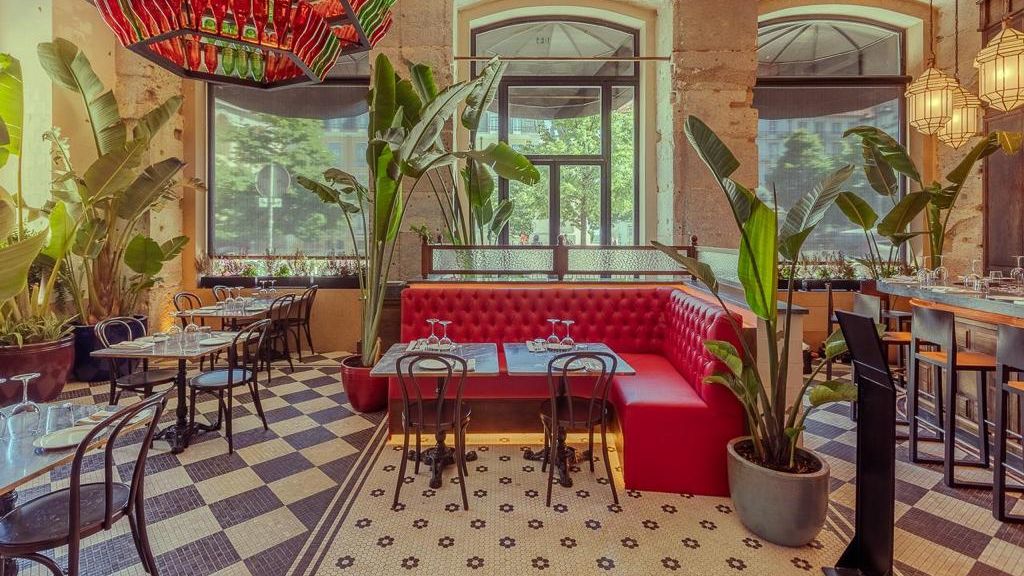 I had a wonderful time at this place with a couple of American friends.
Directly from Brazil to Portugal, born O Boteco, Chef Kiko's latest restaurant. O Boteco is located in the heart of Largo Camões, in Chiado, and brings together the best of Brazilian appetizers and dishes, as well as the best Picanha meat, in honor of the country where Chef Kiko was born.
Francisco Martins, better known as Chef Kiko, is one of the most highly regarded Portuguese Chefs and one of the boldest and most creative minds behind some of the best restaurants in Portugal.
On the menu there is a bit of everything, from Brazilian Bean Stew to a Shrimp Bobó, passing by "O Escondidinho" to a Quindim with Tapioca and Passionfruit. This is a place that unites Portugal and Brazil with the best of both countries…
Enjoy what the best Brazilian culture offers: intense and striking flavors allied to a warm and relaxed atmosphere.
O Boteco – Praça Luís de Camões 37 – 1200-243 Lisboa
MAMA SHELTER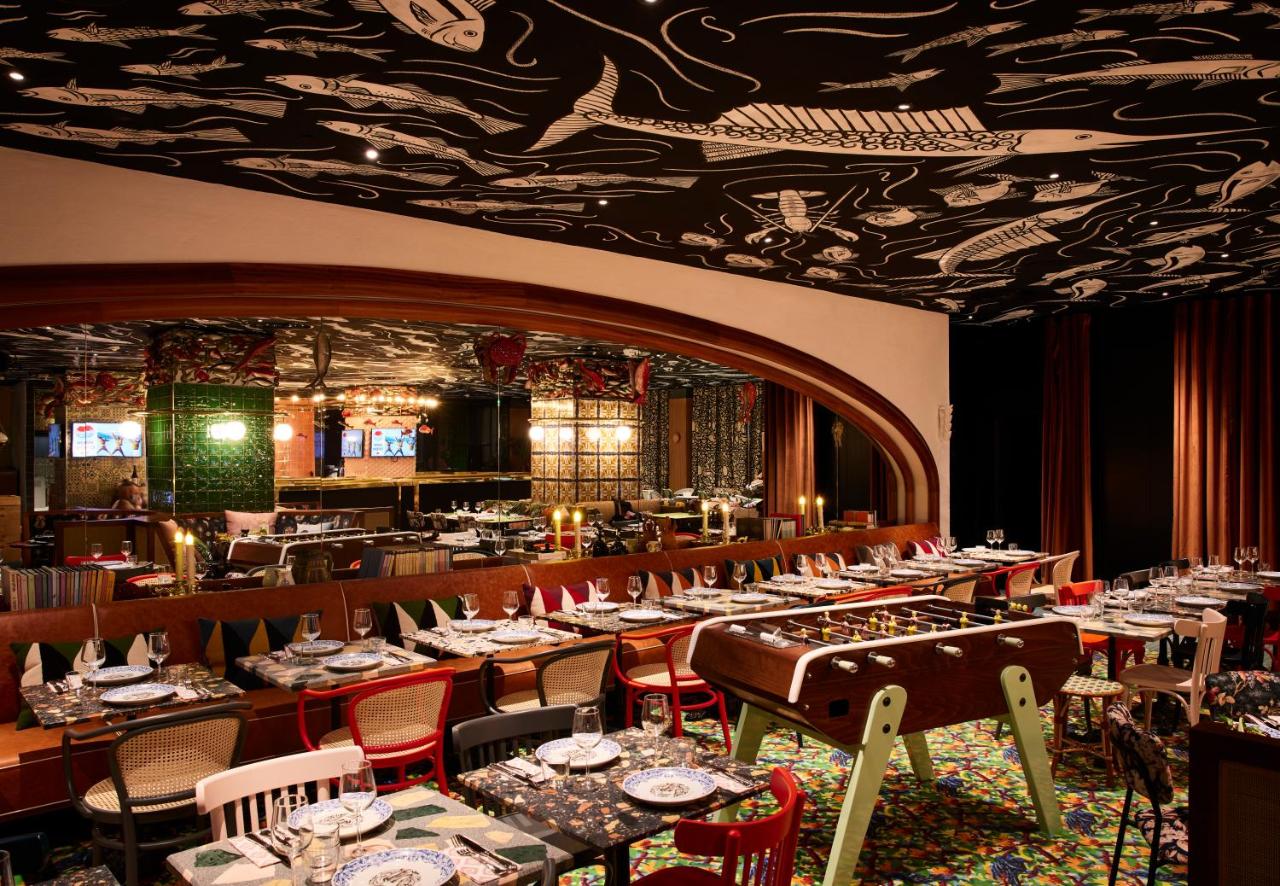 A place I had to try, being known for its creative and trendy interior design. Echoing the character of the Portuguese capital, Mama Shelter has a vibrant and colorful spirit, as well as more "cutting-edge" design elements, hand-drawn and tailor-made to create a unique environment. I have to admit that the decor of the restaurant is very fun and creative but not my cup of tea. Too busy, too many mixtures, very noisy… On the other hand the meal was really good with a great atmosphere!
So, the food and drinks can be enjoyed inside with an upbeat atmosphere that mixes modern pop décor with beautiful elements of Portuguese heritage – tiled columns, capitals decorated with Bordallo Pinheiro fish ceramics, pendant fish-shaped lights; or outside, on a green, white, and terracotta painted patio basking in the Lisbon sun and providing the perfect spot for the ultimate gastronomic experience. In the restaurant, it is possible to find a combination of flavors of French and Portuguese cuisine, creations of the team led by Chef Nuno Bandeira Lima.
With an impressive view over Lisbon and the Tagus River, the hotel's rooftop is the perfect spot to watch the golden sun setting over the city's skyline. I loved it ! The rooftop, open from morning until late at night, has a kitchen, a briquette bar, a DJ station, and different areas to sit back, chill and relax. We were lucky enough to arrive at the moment when a group of Brazilian musicians began their live concert, an unforgettable moment of samba. Recommend highly this spot !
Mama Shelter – R. do Vale de Pereiro 19 – 1250-270 Lisboa
TIME OUT MARKET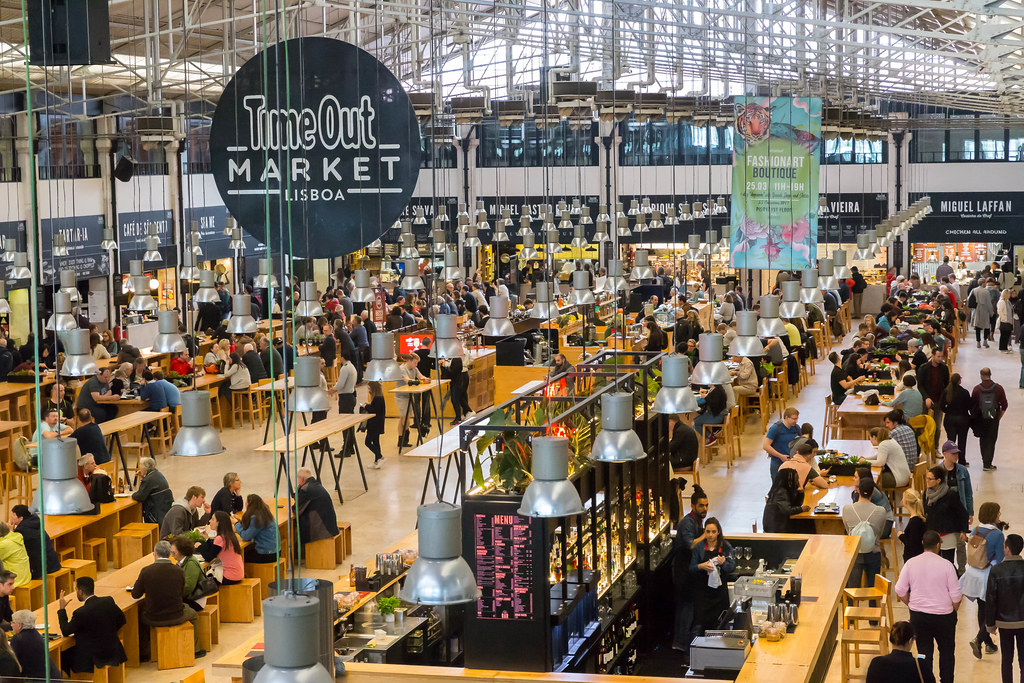 A nice place to have a bite to eat and a nice drink with friends (I recommend though to go during the week, as it's very busy on weekends). Time Out Market is a dream for foodies and hipsters alike. It brings together dozens of carefully curated gourmet food stalls based on Time Out reviews, some even boasting Michelin stars. You will find traditional dishes from near and far as well as plenty of modern culinary creativity.
There is a blend of local and international. Portuguese tapas, seafood, and pastry stalls are intermitted between burger stalls, sushi, noodles, and the like. In the middle sections are various drink bars to choose from, and the whole complex stays open until midnight.
Time Out Market – Av. 24 de Julho 49 – 1200-479 Lisboa
PRADO RESTAURANTE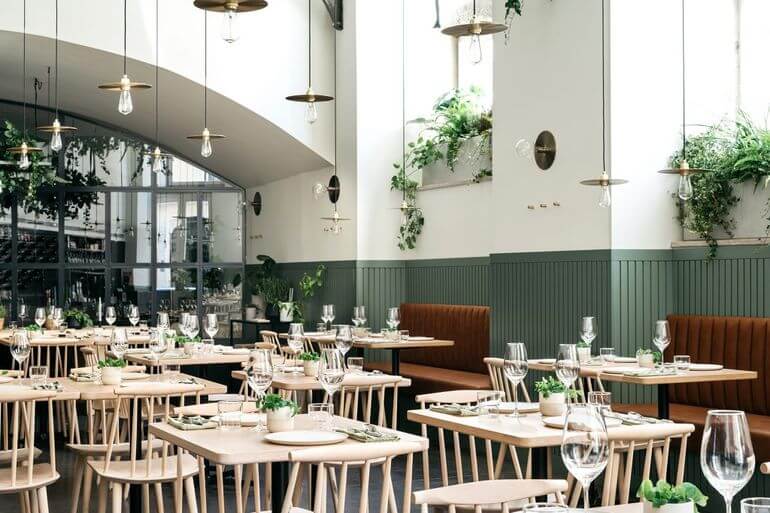 An address that I was recommended but didn't have the time to try. I share it with you anyway to add it to your list 🙂
Prado boasts a casual and contemporary ambiance where the "farm to table" concept is to the fore, with a natural focus on seasonal and local market produce and ingredients.
Housed in a former fish factory – complete with soaring ceilings, lush greenery, and Roman ruins on display – Prado ('Meadow') is led by talented young chef António Galapito.
Menus are a celebration of farm-to-table eating (hispi cabbage, goat's cheese whey, and walnuts; cockles, spinach coriander, and fried bread; and Iberico pork loin with chard).
Prado Restaurante – Tv. Pedras Negras 2 – 1100-404 Lisboa
COMOBA LISBOA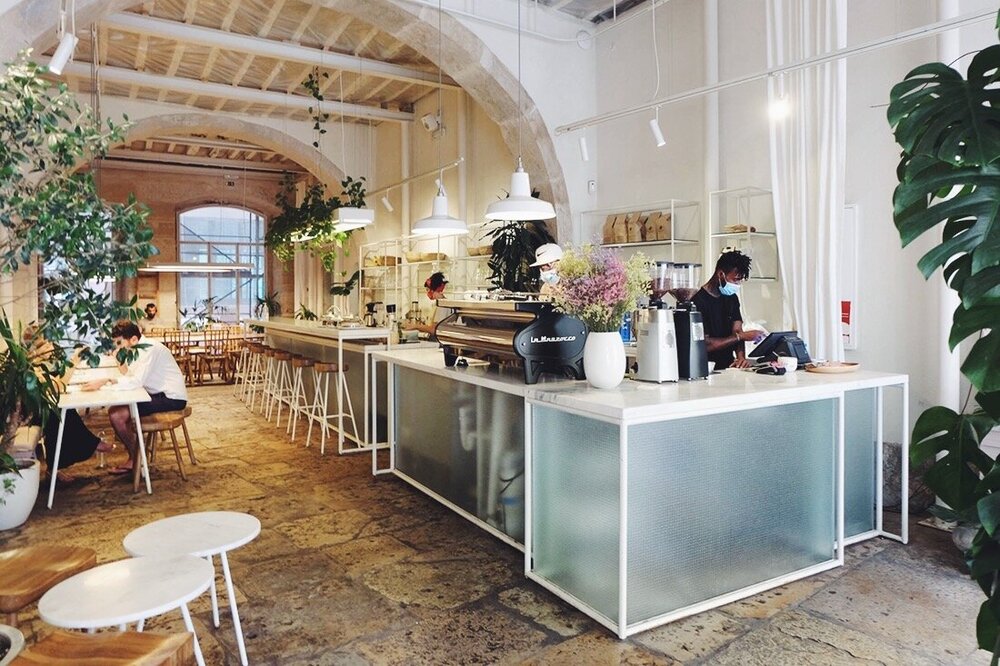 A place where I spent a few hours working during my stay. What is nice is that many dynamic workers come here to work while being very communicative and relaxed.
Comoba is located near the beautiful Tejo River in Lisbon's city center. Once an old pharmacy, the owners decided to revive its century-old arches and polish the original flagstone floors to honor its traditional architecture. Comoba cares about sustainability and offers organic meals throughout the day. Based on the principle of zero waste, Comoba avoids the use of plastic and disposable utensils. The napkins, for example, aren't made of paper, but fabric (they're created by a local artisan), the ingredients are mostly produced in the Lisbon area (supporting local trade and small producers), everything is organic, and all the dishes are cooked by the house's staff.
Comoba – Rua de S. Paulo 99 – 1200-058 Lisboa
HOTEL
PALACE PESTANA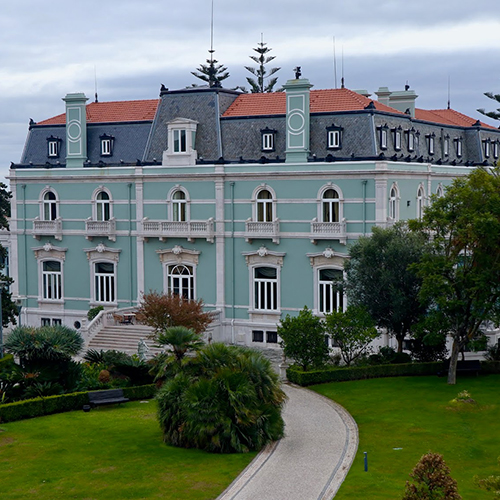 I was lucky enough to be able to spend my last few days in this palace with my love, to totally disconnect. A real haven of peace.
With a character and charm to reflect its distinguished history – Pestana Palace Lisboa is a member of the 'Leading Hotels of the World' and is listed as a Portuguese National Landmark. It is situated in a quiet neighborhood known as Alto Santo Amaro and installed in a restored XIXe Palace.
Each of the 194 rooms and suites is richly furnished in a French style to complement this 19th-century palace.
Pestana Palace Lisboa – R. Jau 54 – 1300-314 Lisboa
BAIRRO ALTO HOTEL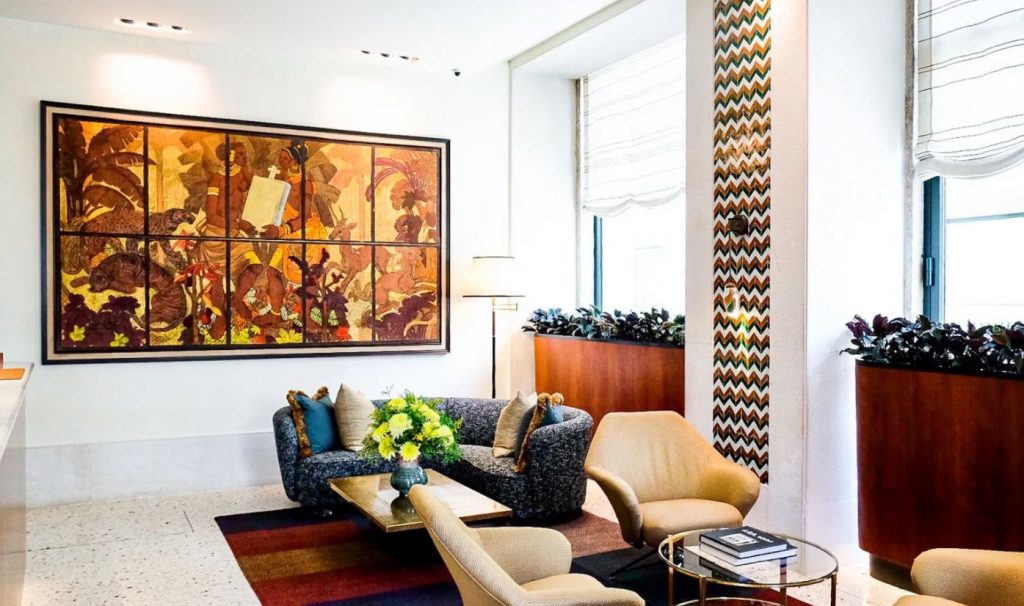 I didn't stay in this splendid hotel, but often enjoyed their pastry-coffee corner (article above). I highly recommend you to visit just by curiosity this hotel, its terrace, test their rooftop restaurant and their beautiful patisserie.
Bairro Alto Hotel, a renowned member of "The Leading Hotels of the World", is a pioneer in the concept of 5-star boutique hotels in Portugal. The Bairro Alto Hotel was opened in 2005 in a building where until 1980 was situated the Grand Hôtel de L'Europe, one of the most iconic hotels in the national hospitality industry in Portugal.
The entire interior of the Bairro Alto Hotel boldly combines antiques and vintage objects, wood and weaving, tiles and marble, classic paintings and modern lighting, bright colors and pronounced patterns, Portuguese brands, and famous names in international design.
Bairro Alto Hotel – Praça Luís de Camões 2 – 1200-243 Lisboa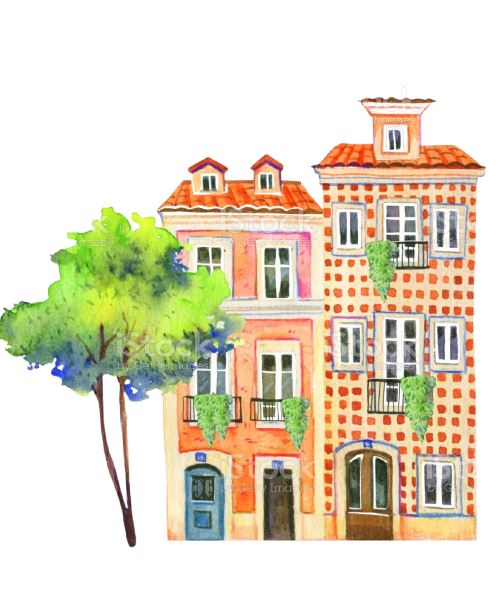 I hope you'll have the opportunity to try my recommendations in the future, and I'll be happy to have your impressions or your favorites!