María is from Argentina. From a very young age, she was interested in clothes. "In my family, there were costume chests where I could spend hours playing and creating personas." This creative mind is very committed to conscious consumption and evolving towards a more sustainable world. (I invite you to visit her website to learn more )
After graduating as a personal and professional image consultant from the COE Institute in Buenos Aires, Maria took different courses in production, history and fashion journalism. She continued her studies in Paris and Brussels where I had the chance to meet her.

Maria being a big color lover, I asked her 10 questions about color and personal style.
Enjoy the reading!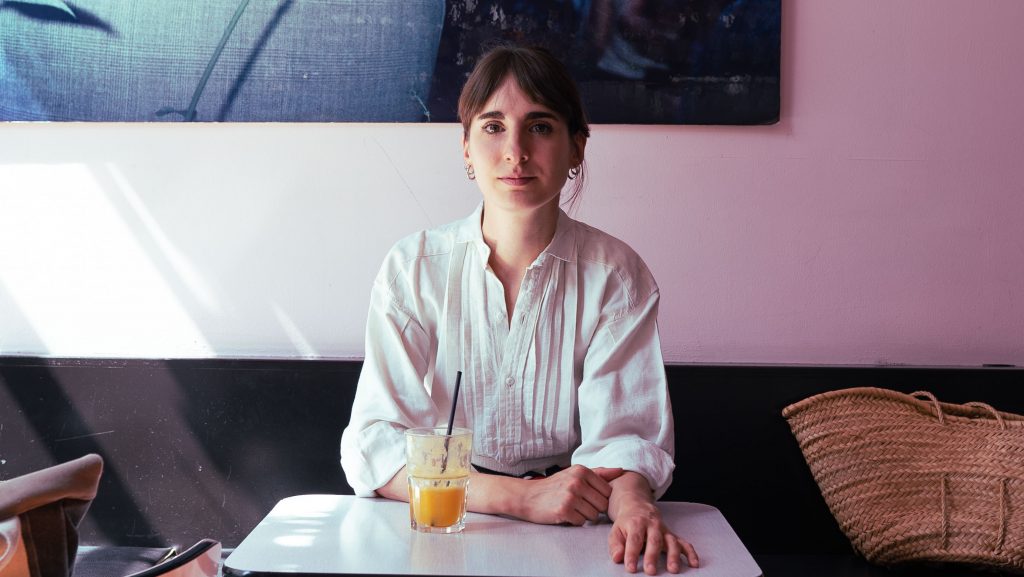 Welcome, Maria! Here are 10 questions for you:
What is your goal in your work? What motivates you?
I believe that I do not have only one goal through my project, but rather several that are linked together and contribute to my greatest motivation. The Meri project was born with the idea of being able to unify my knowledge, my passions and a powerful drive to contribute to building a more sustainable world. I am motivated by the contact with others, I am a curious person by nature and knowing the different personalities in order to highlight the personal style of each one is something that will always fascinate me.
How did you become interested in the world of fashion?
I like to say that my interest in fashion or clothing in general stems from one of my favorite games as a child, playing dress up. Playing at creating characters, mixing textures, colors and accessories, without any prejudice, just playing. I have always had a sensitivity for aesthetics, for finding beauty in things, not always in the most predictable places but in finding my own vision of beauty. I love the playfulness of fashion, the possibility of embodying a work of art, the possibility of communicating without having to speak.
How did this interest translate into your career?
At the beginning of my career I started working for designers in Argentina, I participated in fashion shows and photographic productions, I loved this world and the artistic research of the designers. But with time I realized that I was even more interested in the way the people who were part of this world dressed, the expression of their personality through their clothes. They all had a lot of style and that fascinated me. From that point on, I began to follow a perhaps more conscious path to my own personal style and, over time, I thought I could teach everything I learned to other people to find their very own style.
How do you work with your clients?
Contrary to the common perception of clothing or dressing, I believe that the act of dressing has little to do with superficiality. Most of the time it has a lot to do with how we feel and perceive ourselves, and what we want to communicate to the world. That's why I try to be as empathetic and patient as possible with my clients. Personal style is not a short path that can be solved in one meeting. That's why I try to give my clients all the necessary tools so that they are able to make their own experience after our exchanges, while benefiting from the path they have taken.
What do you think makes you different from others in the industry?
I think we all have something different and valuable to contribute. In my case, it may be more the aspect of personal style combined with conscious consumption, "The Art of Sustainable Dressing" as I like to call it. Finding what you like and buying quality pieces that will be part of your style for a long time.
Can you talk a little more about what colors mean to you personally? Are they trend oriented or more intuitive?
Colors have a big impact on my life, I am a very visual person and I connect directly what I see with the emotional. I need colors around me and in my home to feel good. I associate them with moments in my life. For example, some time ago I started to feel more comfortable with brighter colors like yellow or royal blue, colors that I could not apply in my life before. Since I moved to Belgium, I think surrounding myself with yellow has helped me a lot to overcome the lack of sunlight during the winter, I find something joyful in this color.
Colors are intuitive for me. Indeed we are often surrounded by "trendy colors" – and that's good. It helps us to connect with certain colors that we didn't dare to wear before.
Where do you find vintage pieces in Brussels? Do you have any good addresses to share with us?
Brussels is a wonderful place to buy vintage pieces.
My favorite place is the Marolles flea market, it takes more effort to find great pieces but it's worth it. I've found clothes from all eras, even handmade and in the best materials. I also really like the store "Mademoiselle Vintage" in the Marolles district, they have a very nice selection of vintage clothes. The "Think Twice" stores in the center of Brussels are also a great place to buy fun vintage at good prices. And don't forget the second hand and vintage stores "Petit riens". My favorites are the ones on rue Haute and rue Américaine.
According to you, what distinguishes a great style from a good style?
This is a very difficult question to answer because style is something very subjective, what I can say is that style is best when the person wearing it assumes it 100% – it's all about attitude!
What inspires you lately?
Lately I feel very inspired by the 70's and disco music. I see more and more people wearing clothes from that era and I see this trend in the music as well. The bright colors, the geometric shapes in the prints, the haircuts and accessories. I think it's a very good thing that the 70's are somehow coming back to this time period while other social revolutions are starting to wake up.
Can you tell us what you are working on at the moment?
At the moment I am working on a workshop about textile care and fabric recognition, which I will be running very soon, twice a month, at "Lokal", a sustainable design concept store in the center of Brussels. This is a workshop designed to help participants learn how to extend the life of their clothes and how to recognize textile fibers when shopping in order to do so more consciously.
I'm also working on other fun and colorful projects including one with SPARK by Jo 😉
Thank you so much Maria for this exchange and enrichment!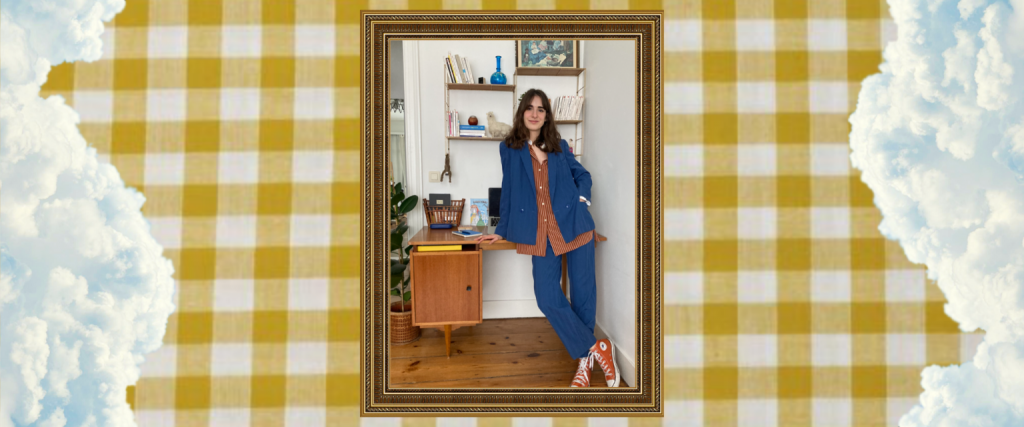 Want to know more about Maria and her services? Click here to find out more.