I am launching a new project in collaboration with Perrine Pohier (Photographer) and Maja Burdka (Floral Designer).
We are launching our "creative and nomadic dinners" in Brussels, dinners full of color and flavor!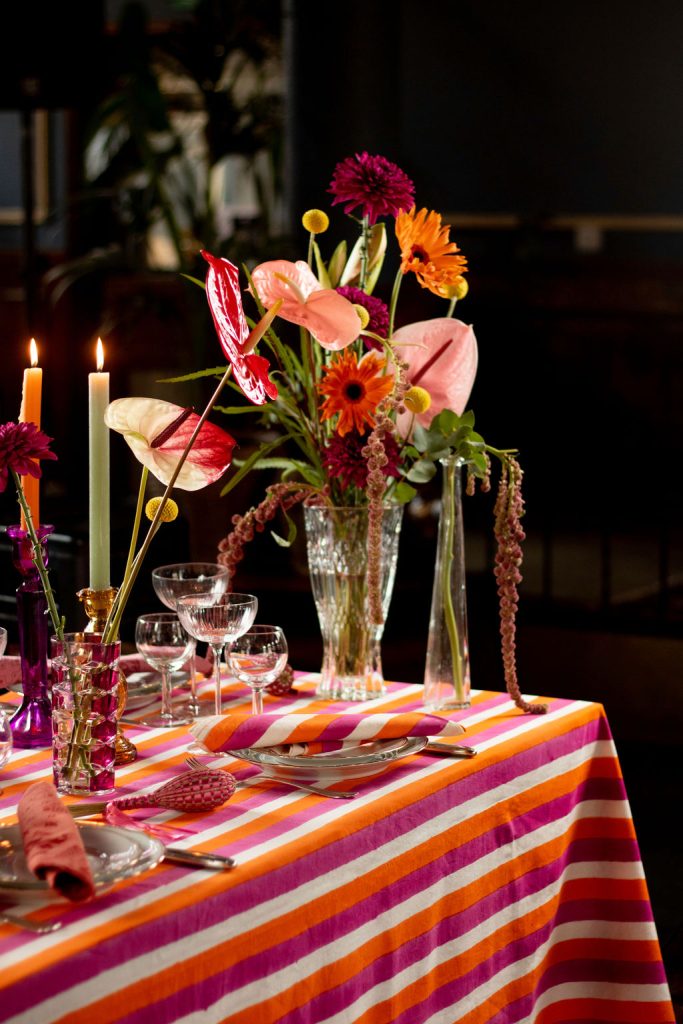 THE CONCEPT :
🏠 Dinners in collaboration with restaurants, brands, press agencies…or directly in private homes.
👨‍🍳 Passionate cooks who will make your mouth water with gourmet and authentic cuisine.
✨ A table decoration tailored to the chosen theme. Our objective will be to set up tables that will make you get away and dream.
🎀 A colorful, original, festive mood… We will unearth treasures to brighten up any reception.
We'll be sharing on our new Instagram account @lestablesnomades the upcoming events you can sign up for. As well as a few carefully selected pieces to decorate your tables or your home.
An opportunity to meet new people, enjoy a great meal, get inspired, and have exciting conversations in an intimate, joyful, and caring setting.
🔵 Interested in attending our next dinner? Sign up here with the subject line: Nomad Table Registration
🔵 Do you want to collaborate as a chef? You are a restaurant or a brand interested in collaborating and organizing original and intimate events? Contact us here with the subject line: Event Collaboration
We look forward to sharing these moments with you.
Perrine, Maja and Jo